One of the many things I've learned raising kids with developmental delays is how important pretending and the ability to mimic is.
AJ is quite good at mimicking what he sees us do. This past weekend Mark was blowing up a swimming pool floatie the old fashioned way -- that is, not using the electric air pump, but huffing and puffing as much hot air into it as he could manage. And AJ walked around the room, holding his hands up to cup around his lips and going "sssshhhhhh. ssssshhhhhh."
The other morning he woke me up, coming into my bedroom going "mom? mom?" And I said "hi AJ, momma's sleeping." He came over next to me, laid his head down on the bed and fake snored. He can be quite a little comic.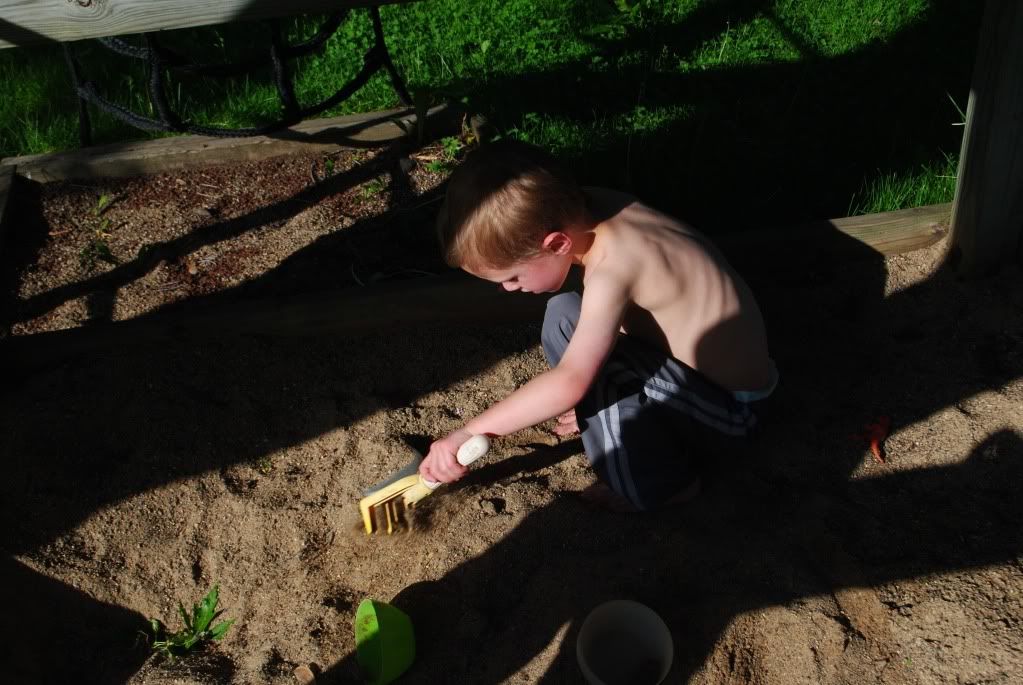 Zack, the one with more autistic tendencies, has never been as much for mimicking. Until yesterday, that is.
I gave him the cordless phone to hold while I changed his pants, and he pushed random buttons on it (and I worried briefly that he'd inadvertently call Greece or something) and held it up to his mouth walkie-talkie style, saying "whoa? whoa?" It couldn't have been cuter! I can't wait to tell his lead therapist.