A lof of folks are under the mistaken impression that Minnesota is landlocked, being in the middle of the country. Not so. We have lakes (10,000 of
them
or so) and we're not afraid to use them!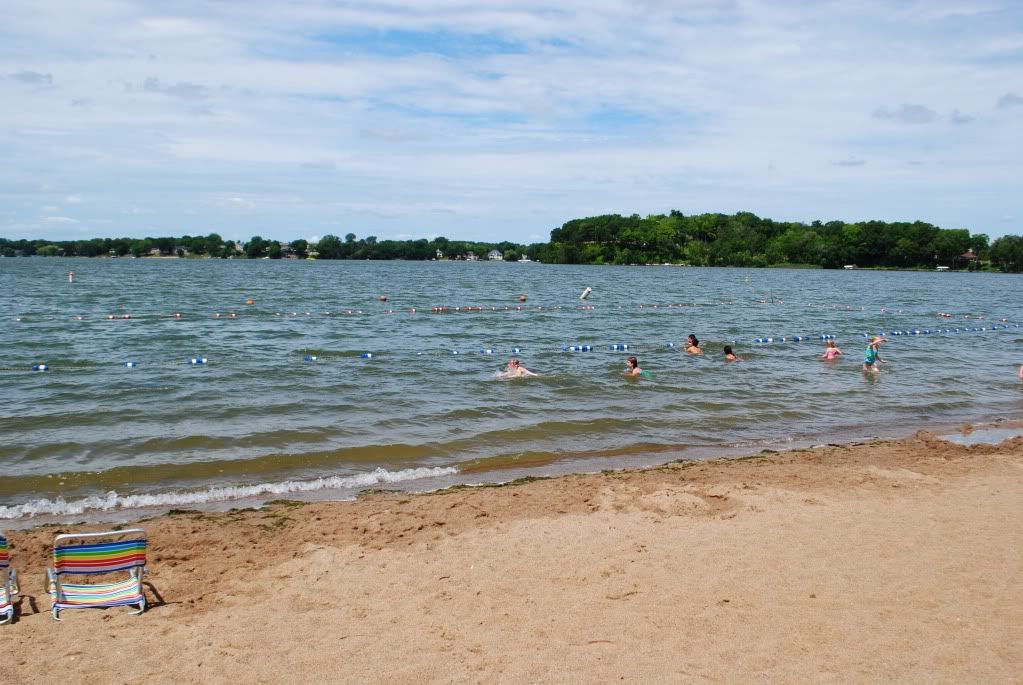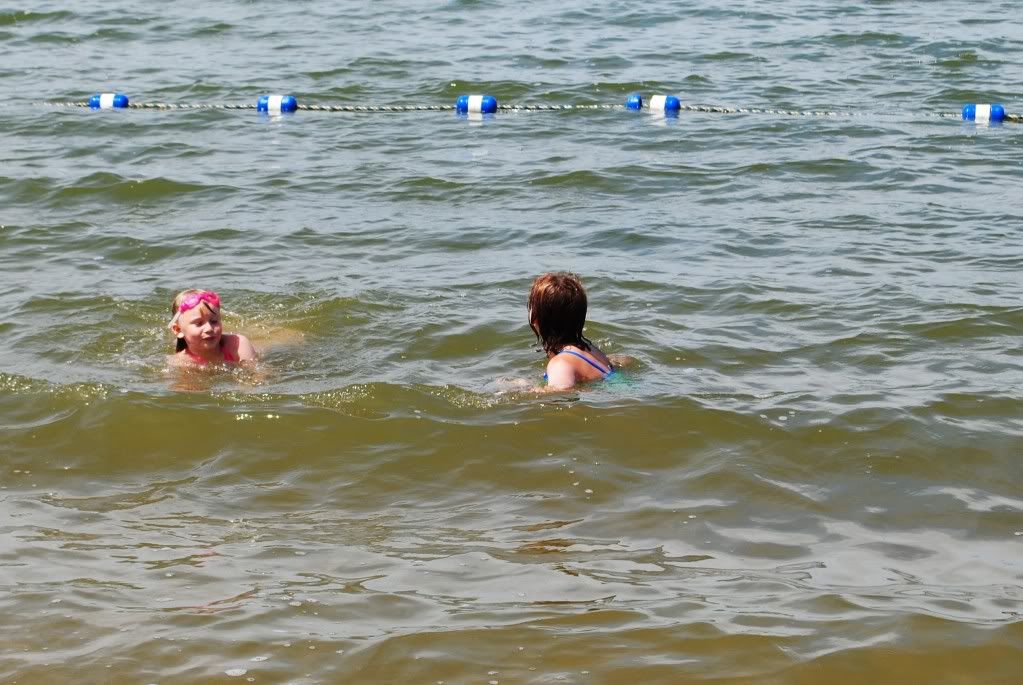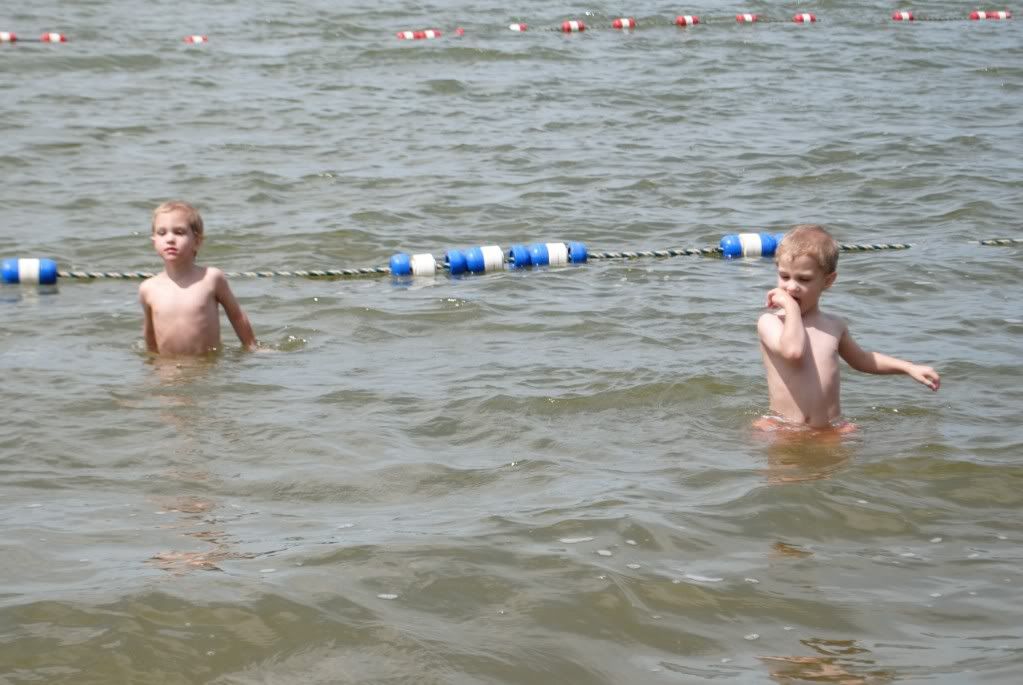 The only thing that kept the boys from going straight to the middle of the lake was the rope with the blue floaties. Makes me wonder what it might be like when we take them to Galveston next summer, where most of the beaches don't have a safety rope. If they do, it's much further out and meant to deter adults and adult-sized children from swimming with the sharks. As fun as it was, it really made me appreciate the joys of a fenced in swimming pool with no deep end.
I think that when we take the kids to Galveston, there won't be much sitting-on-a-beach-chair-relaxing-in-the-ocean-breeze for me. And that's okay.
Hopefully they won't keep me so busy saving their lives that I won't be able to get a few good pictures!
Our lake staycation today was to celebrate our niece/cousin's birthday. It was way too windy to light a candle for her to blow out, but she faked it really well. Happy Birthday Rachel!
And then we sang Happy Birthday, and everyone ate cupcakes. Because really, what says midsummer afternoon better than a bunch of wet kids in swimsuits, eating cupcakes?