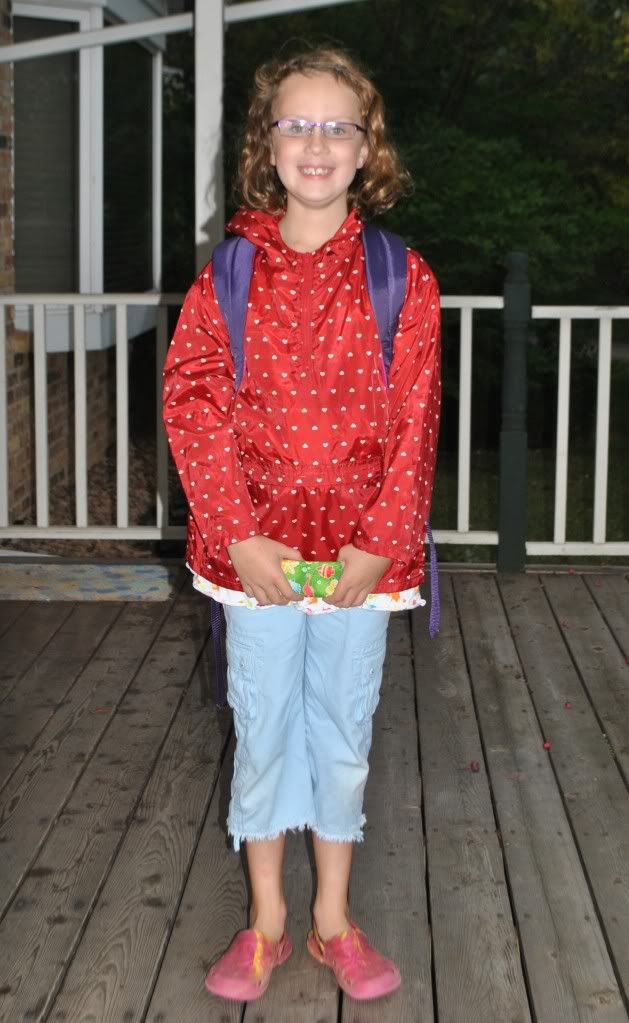 Today Aliza started 2nd grade.
I didn't cry when she started kindergarten or 1st grade. Got through both years of preschool tear-free too.
To drop her off and pick her up at preschool, I remember parking the boys in the stroller or just holding them both by the hand, trying to control them while we waited for her class to come out.
For both kindergarten and 1st grade her brothers and I walked her into class. Loud, crowded hallways are difficult for the boys to handle and I did think, won't it be nice when she doesn't need me to walk her in anymore?
Today was that day, and I could have let loose a few tears over that. She is such a big girl now!
She knows her school like the back of her hand. Two of her BFFs are in her class this year and she's been bouncing off the walls for days. She hopped out of the car and slammed the door shut as her brothers were quietly saying "bye bye". When she comes home this afternoon, we'll have a talk about remembering to say goodbye.