Aliza had a big week, this second week of school. Her dance class started on Monday. She dances in an enormous dance studio with an itty bitty window for all the moms to look through.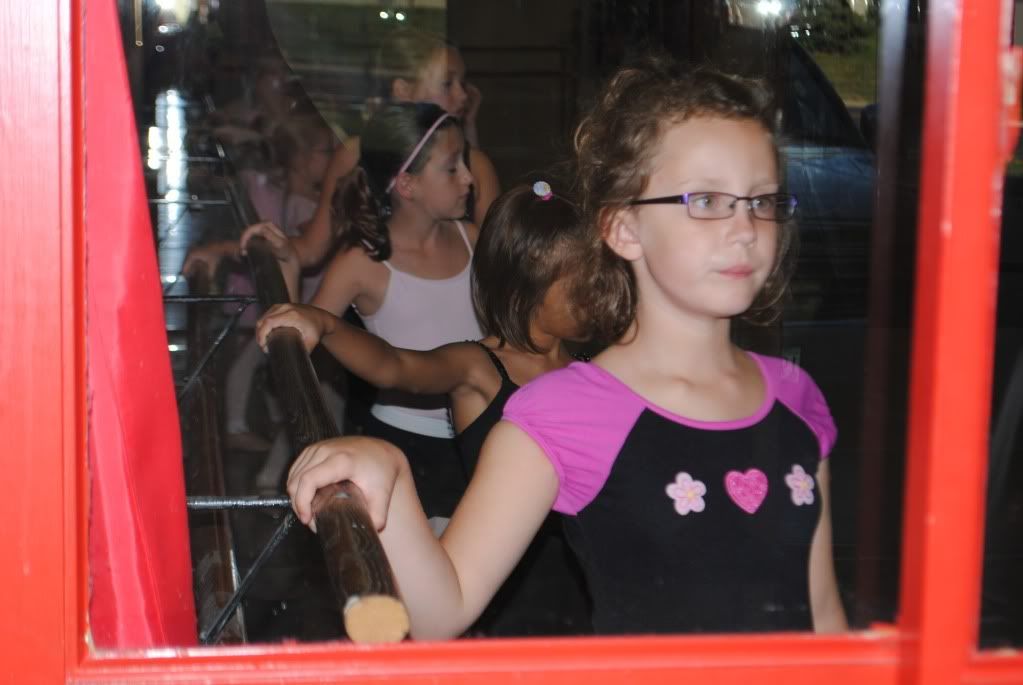 And last night, her parents finally relented and allowed her to get her ears pierced! She picked a lovely pair of sparkly flowers to wear for the next 6 weeks.
The sign announcing that ear piercing is FREE is huge. The price of the sparkly flowered earrings is very, very tiny.....but, well, this is kind of a rite of passage, right? You only get your ears pierced once in your life. Unless you let them grow shut, like I did.