This afternoon was the perfect afternoon to go to the splash pad near our house. The temp was in the mid-70s, bright sun, a little breeze. It was just gorgeous. It's a bit of a scary place to take the boys because it's not fenced in and they tend to run off in different directions. But water is like a magnet for them, so at least I could count on them staying in or very near the water, and not taking off for the street.
At first they didn't stray too far away.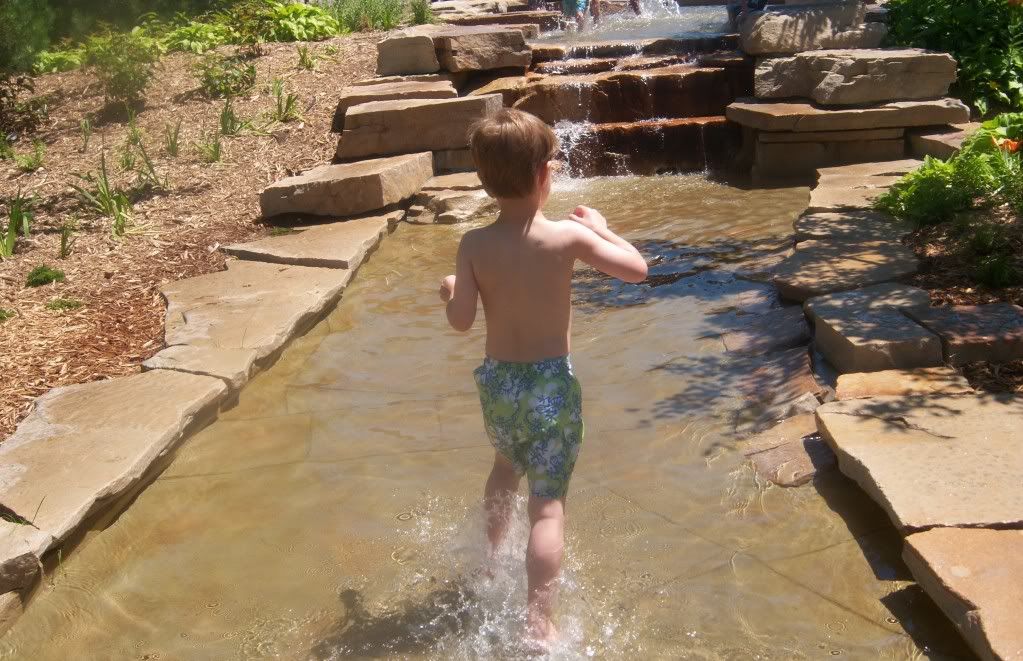 Aliza just chilled for awhile. Then she spotted her friend Zoie from a couple of neighborhoods down, and the two girls scampered all over the place.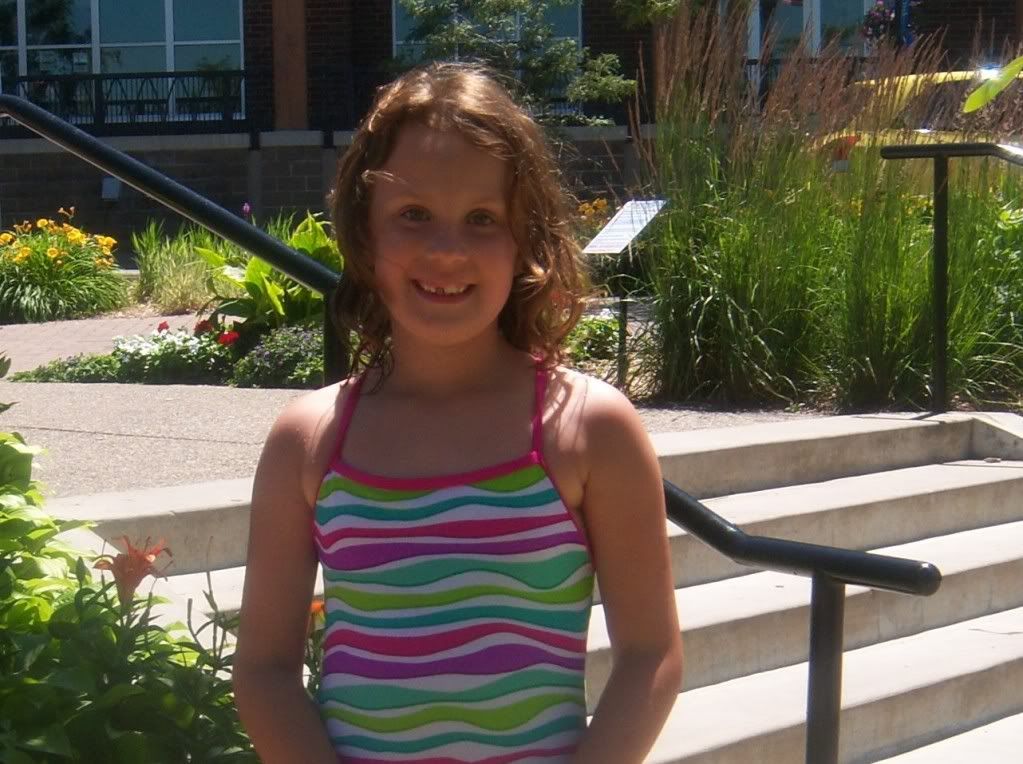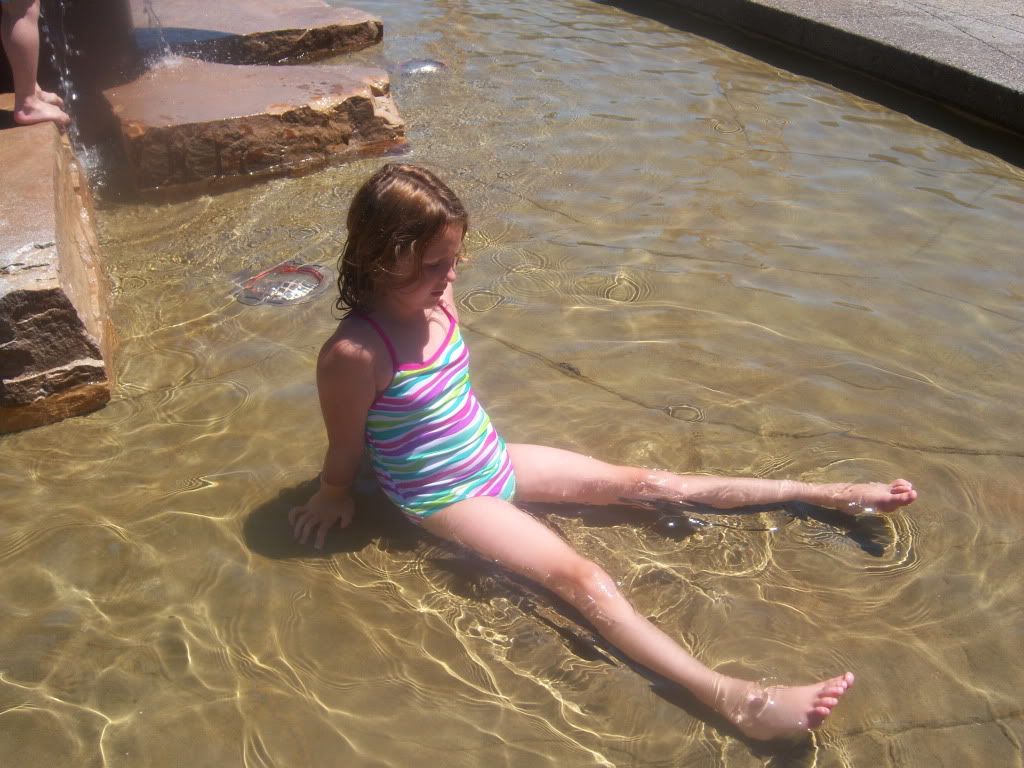 The boys were vaguely interested in what Aliza was doing, until they found this waterfall. Then it was all over, they were in love.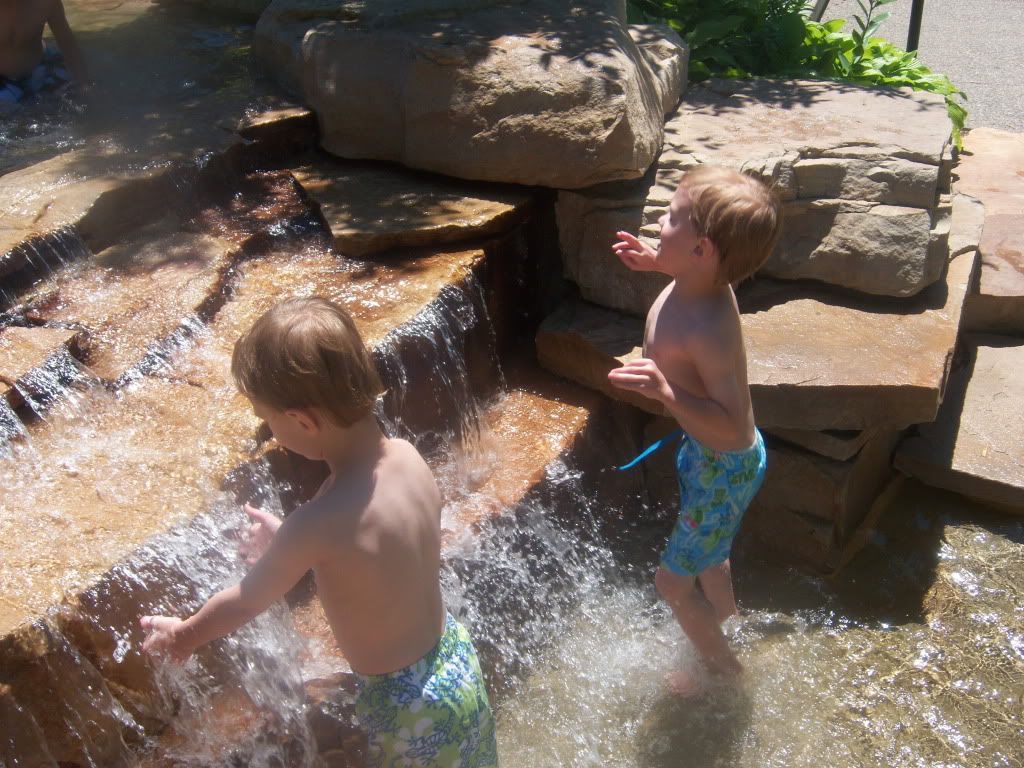 (These are my tiny-waisted and absent-hipped 5-year-olds wearing 2T swimsuits, by the way.)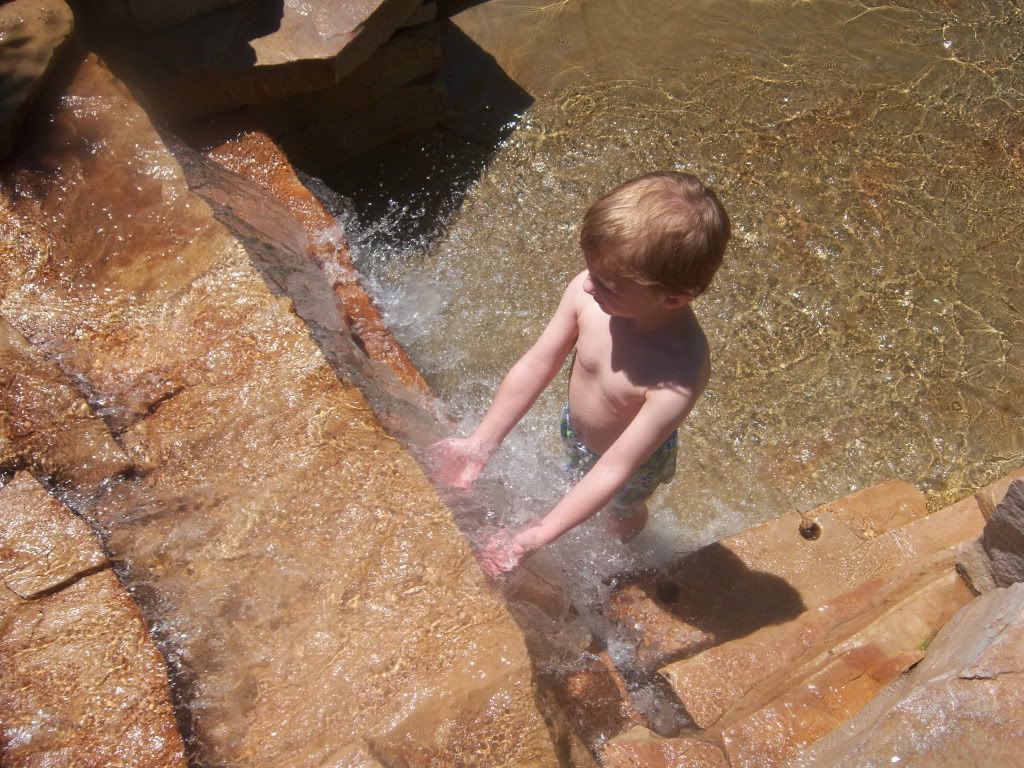 Here's me trying to get a picture of AJ's cute feet in the water. He couldn't manage to stand still for as long as it took my tiny point-and-shoot to get ready to take it. I don't bring the big fancy camera to the splash pad since I know I'll be running around in the water with the kids; I need something that can fit in my pocket.
Aliza's very sisterly, trying to help AJ not lose his balance on top of this mini waterfall. As I'm snapping this shot I'm having visions of the two of them toppling headfirst.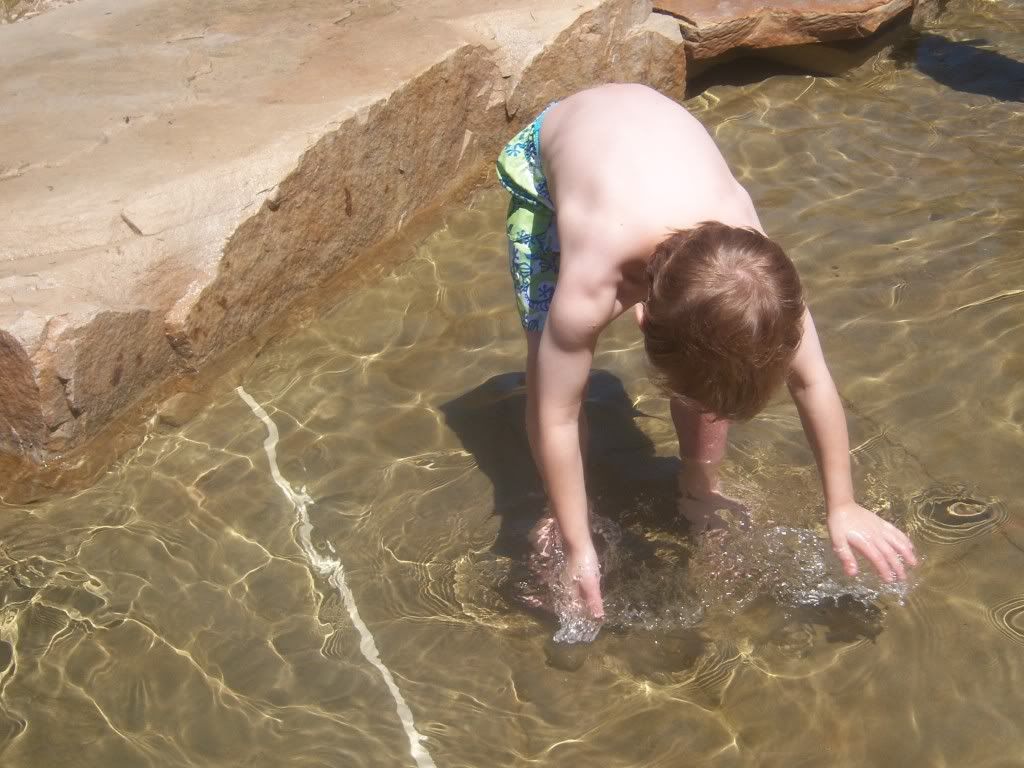 It's really a photogenic little park. I'm going to have to go back with helpers so I can focus more on taking the pictures and less on scurrying around averting injurious disasters.
When we got home we all had that tired-from-the-fresh-air-and-sunshine feeling, and were both starved and thirsty. Everyone ate and drank silently for quite awhile.
Later I congratulated myself that not one of us looked the slightest bit sun-kissed, meaning I'd done a thorough job of slathering sunscreen on everyone. Excuse me while I pat myself on the back.